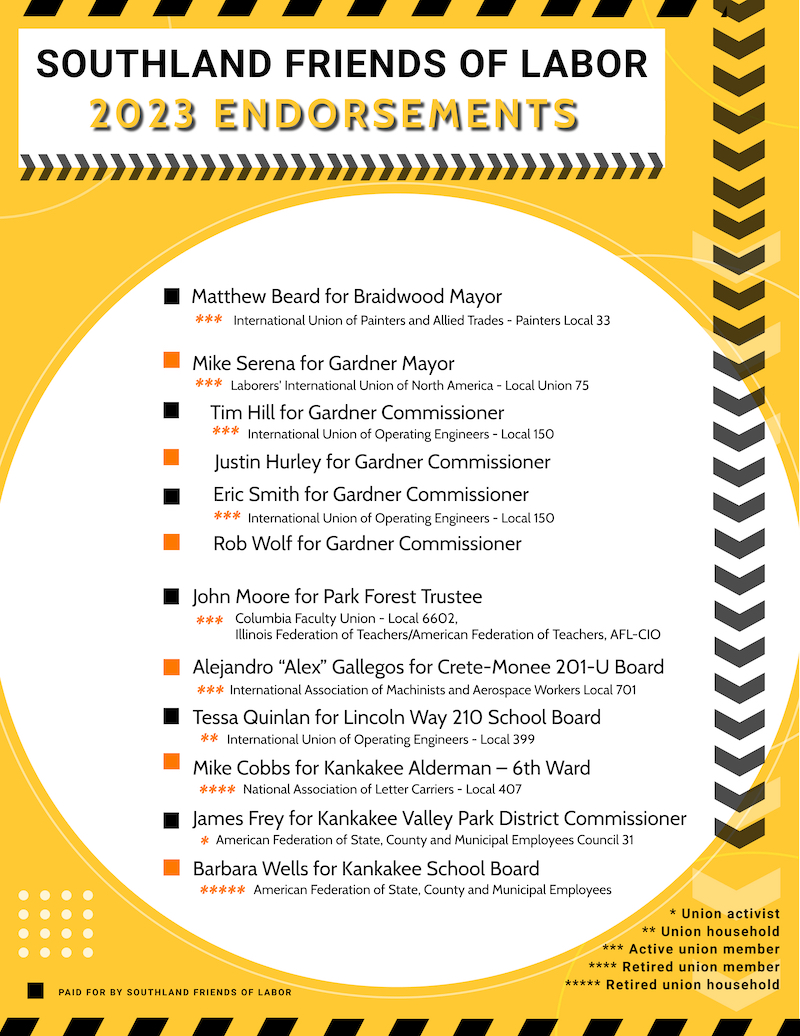 Early voting is available across the Chicago Southland.  Election Day is Tuesday, April 4th.  Polls are open from 6 am - 7 pm.  Be sure to check out your voter registration card for boundary changes.
If someone you know is not registered to vote; they can register to vote and vote at the same time at their local county clerk's office (during early voting). Just bring two forms of ID; one should have their current address.
On Election Day; ask for a provisional ballot and bring two forms of ID to your nearest polling location.  Contact your local county clerk for your polling location.